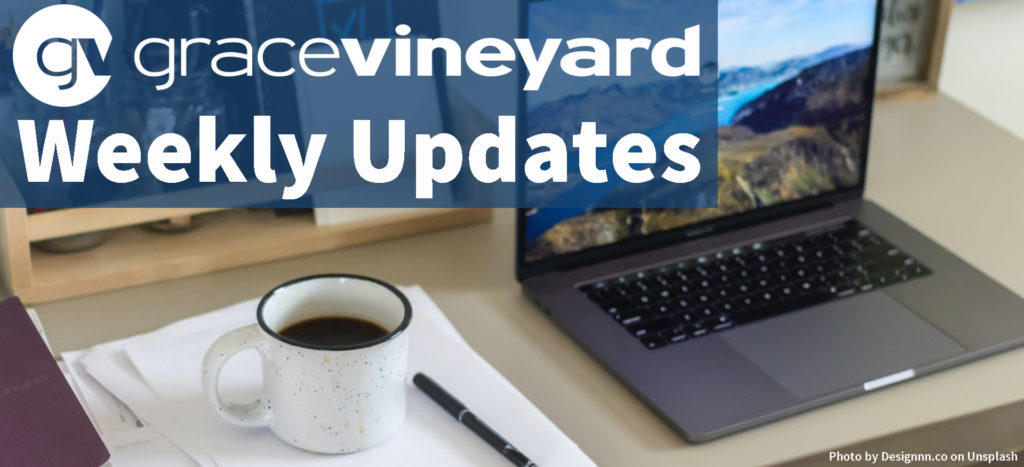 January 28, 2022
What a weekend we had last week!  Saturday Street Ministry, Saturday Night Alive, CJ Orndorff on Sunday morning – it was a couple days filled to the brim with Kingdom life!  This weekend is a little simpler – just our normal Sunday morning and Sunday evening worship gatherings.  Let me tell you a little about what we have planned…
When I taught on January 16th, I introduced a series called "Equipping The Saints", and we talked about "Power and Authority" in the Kingdom of God.  We read 10 back to back stories in Matthew 8-9 where Jesus demonstrated his authority and power over sickness, disease, demons, and even nature.  We saw how he immediately followed those works of the Kingdom by telling the 12 disciples that they should pray for more workers in "the harvest" to do what He had been doing…and then, probably to their surprise, He gave them that same power and authority and sent them out.   That was followed by Jesus giving that same power and authority to another 72 unnamed disciples.  Jesus final words in Matthew's gospel are, "All authority in heaven and earth has been given to me…", so they can now make new disciples who they are to teach to do the same until the very end of the age. The message is that followers of Jesus in all ages are given power and authority by means of the indwelling Holy Spirit to continue doing everything Jesus did until He returns.  What an empowering message for us today!
This weekend I'm planning on looking at the reality that Jesus' ministry was launched as an attack of His Kingdom against Satan's Kingdom.  It is a case of Kingdoms in Conflict.  Check out this inspiring set of quotes from Ken Blue's classic book, Authority to Heal –
"Jesus came not simply to bring political liberation to one nation, but to bring spiritual, physical and relational liberation to all people.  He came not to merely dethrone Caesar, but to destroy the evil force behind all unsanctioned power, Satan himself…The physical miracles of Christ are not merely symbols of his kingly authority but part of the essence of his kingdom and the means of its advancement.  His acts of healing and deliverance were and are weapons of assault against Satan's pseudokingdom.  When Christ began his public ministry, he immediately engaged the enemy in battle and won victories over him.  Jesus' conquest over Satan was evidenced in the casting out of demons, healing the sick, and raising the dead.  Satan continually lost ground against the advance of Christ's kingdom rule because Jesus had bound the strong man and was now plundering his house (Mt 12:20)."  (emphasis mine)
I believe the biblical worldview sees all the ministry we do as a Holy Spirit empowered attack against  Satan's kingdom, and that holding that worldview is very important as we disciples of Jesus do the works of the Kingdom in our every day life.  Even our "holy hello's" are acts of war against Satan's kingdom.  Let's learn together this Sunday at 9:30!  If you are unable to join us in person this week, please join us via zoom at Zoom Meeting ID  153 112 432, Passcode 684814.
I also want to remind you that we have another opportunity to "grow in the grace and the knowledge of our Lord Jesus" (2 Peter 3:18).  We meet for "Sunday Nights at Grace" at 6pm every Sunday night.  This week we will be learning about the secret of being content in every situation.
New Women's Bible Study Launches Feb 7
Ladies, join us on Monday nights beginning February 7.  We will be going through Beth Moore's study "Chasing Vines".  Here's a short promo video describing the series:
We'll meet on Zoom on Monday nights from 6:30-8:30.  The cost is $25 for the books.  To register or find out more information, contact Kim Ohst at 760.519.4558 or kimohst@gmail.com
Click on the button below to pay the registration fee online: